Period of activity in Verbier
December – April
Verbier during the winter season is one of the best paragliding sites in the region. With a drop of 1,380 meters, you will have time to appreciate the view of the village of Verbier, as well as the Grand Combin in front of you.
Come early to your appointment, and enjoy the sunny take-off terraces. Our meeting point is within walking distance of restaurants.
MEETING PLACE
Ruinettes paragliding take-off site at an altitude of 2,200 meters
(Next to the ICE CUBE restaurant)
THE SITE IS ACCESSIBLE BY GONDOLA ONLY.
It takes 30 minutes from Le Châble station to access Les Ruinettes take-off.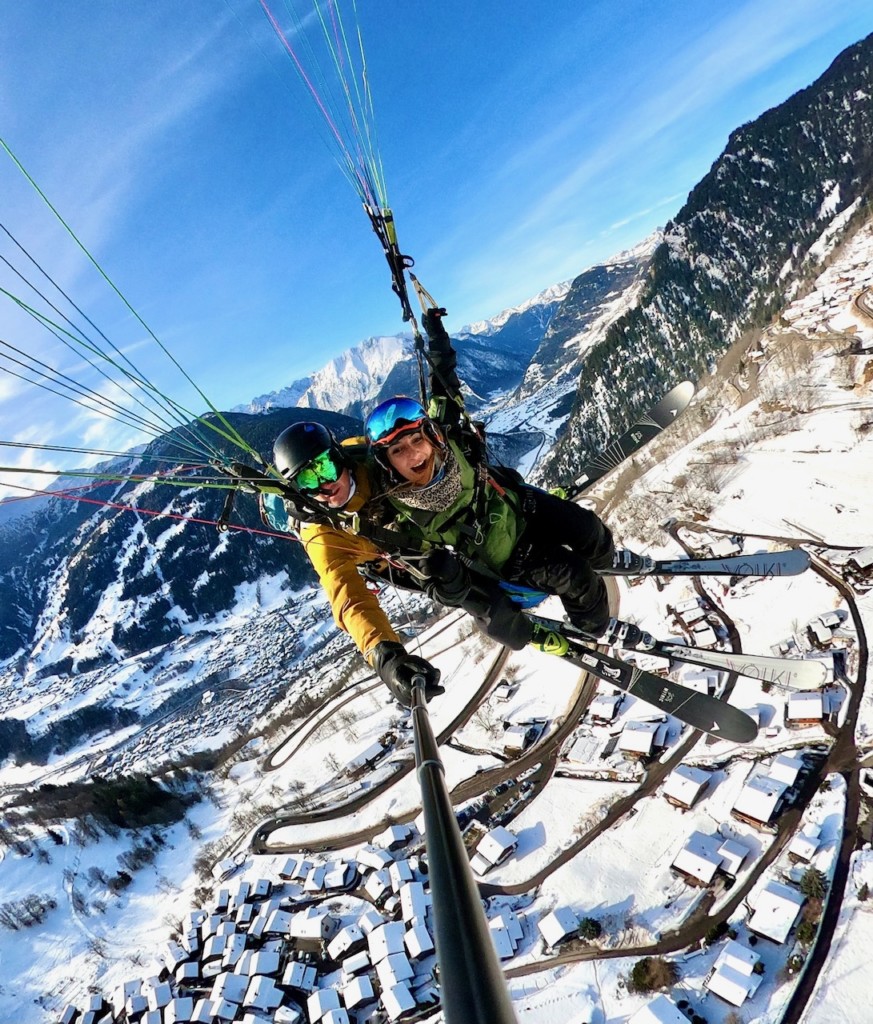 ACCESS
You come by car:
Large free car park available at Le Châble station at the foot of the cabin departure for Les Ruinettes.
You come by train, arrival directly at Le Châble
From there….Take the cabins for Ruinettes
NEWS
When you arrive at Verbier station, stay in the same cabin that will take you to the next terminus stop "LES RUINETTES" where the paragliding take-off site is located.
As you leave the lift building, to your right is the Ice Cube restaurant and just below you will see the take-off site.
It takes 30 minutes from Le Châble to access Les Ruinettes take-off.
Passes for the climb can be purchased at the Téléverbier ticket office located at the start of the cabins: Price of the pass 21.-CHF /adult or CHF 15.- /children
MATERIALS TO TAKE
You are on skis:
The takeoff will be on skis, we take care of your poles, bags or other bulky objects so that you are free.
You are on foot:
– Warm and comfortable walking shoes
– Warm clothes, gloves, scarf
– Sunglasses
Take-off: Les Ruinettes (2,200m)
Landing: Le Châble (820m)
Elevation: 1380m
Flight duration: 15-25 minutes (depending on weather conditions)
Meeting point: Les Ruinettes (Verbier)
PRICES
CHF 160.- PARAGLIDING FLIGHT
CHF 30.- PHOTOS AND VIDEOS
CHF 21.- MECHANICAL LIFT AT YOUR EXPENSE TO ACCESS LES RUINETTES TAKE-OFF
FAST ACCESS BY TRAIN:
https://www.sbb.ch/fr/
Montreux – Le Châble: 57 min.
Lausanne – Le Châble: 1h20 min.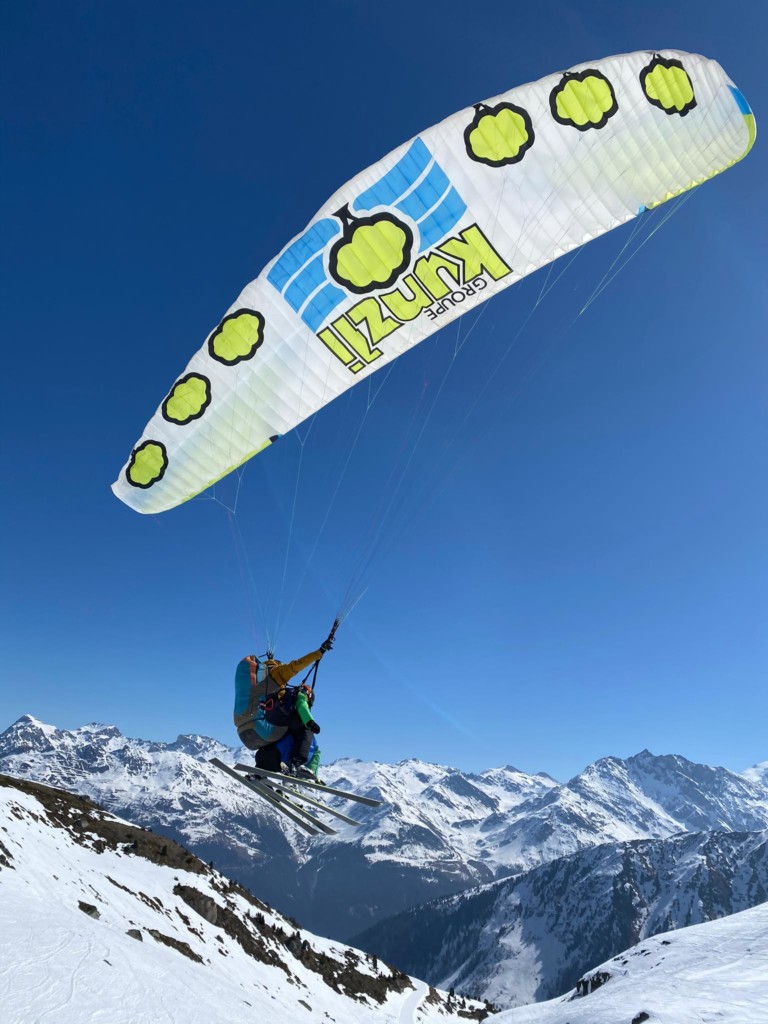 – Ski take off
– Take off on foot
– No special physical aptitude required
– From 5 to 99 years old and from 20 to 120 kg
– Are you dizzy? Because you don't have contact with the ground, the vertigo effect does not exist-