Fly-Xperience tandem Paragliding Flight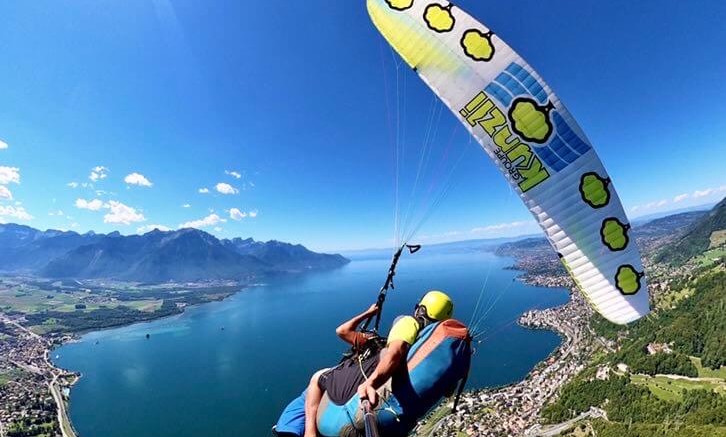 Tandem paragliding flight CHF 190.-
Tandem paragliding flight over Lake Geneva and the Vaud Riviera, between Montreux and Villeneuve, with a flight over the Château de Chillon.
The experience is unforgettable and the view from take-off is totally unique in the region.
It is the paragliding flight that we recommend, you will be dazzled by the beautiful and varied landscape, breathtaking view of the Château de Chillon, the Vaud Riviera and Lake Geneva.
Student & Paragliding CHF 170.-
You are a student in Switzerland or abroad, benefit from a discount of CHF 20.– on presentation of your student card at the time of payment.
The team of professional pilots is looking forward to welcoming you!
Tandem paragliding flight for a group, company outing CHF 170.-
Tandem paragliding flight for groups, company outings.
Paragliding trip, an unforgettable memory for:
– Groups
– Company outings
– Bachelor parties
– Family outings
Children & paragliding CHF 150.-
Children from 5 years old can enjoy the activity and live this experience with an attentive and professional team and equipment adapted to small sizes.
Afterwork & paragliding CHF 190.-
Aperitif offered only on the 5:30 p.m. flight and the mention "AFTER WORK" when booking.
After a day of work, come and relax and change your mind. The Sonchaux site offers magnificent conditions for flights at the end of the day.
By booking your flight with the mention "AFTER WORK" you benefit from a free aperitif on the shores of Lake Geneva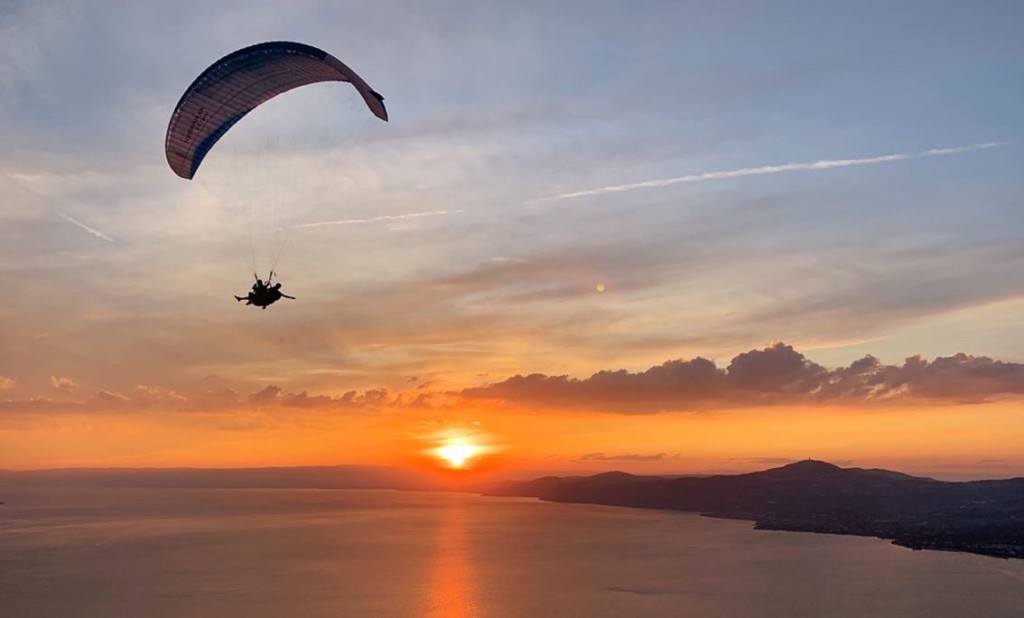 Sunset & paragliding CHF 260.-
Come and admire the view from one of the most beautiful balconies on the Vaud Riviera.
After a pleasant moment of relaxation, take flight and contemplate the colors of the sunset from a unique point of view on Lake Geneva.
An unmissable experience to share as a couple for the most romantic or simply with friends and spend a magical and unforgettable moment.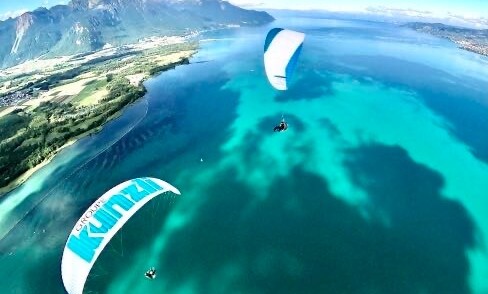 Aperitif or Meal & paragliding CHF 250.-
Enjoy a pleasant moment and a magnificent view of Lake Geneva from the terrace of the Auberge de Sonchaux before taking off.
A taxi will pick you up at your hotel to take you to the Auberge de Sonchaux,
After the meal or the aperitif depending on the formula chosen, the TEAM Fly-Xperience will pick you up in front of the terrace of the Auberge de Soncahux to accompany you for your paragliding flight.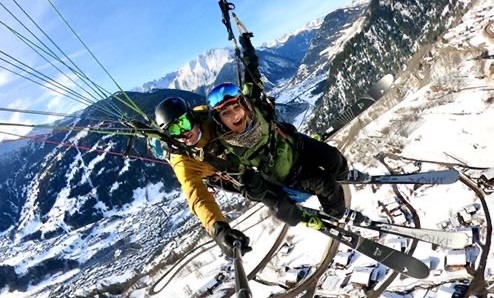 In winter in Verbier / Paragliding CHF 160.-
Verbier during the winter season is one of the best paragliding sites in the region. With a drop of 1,380 meters, you will have time to appreciate the view of the village of Verbier, as well as the Grand Combin in front of you.
If you arrive early for your appointment, you can take advantage of the sunny take-off terraces.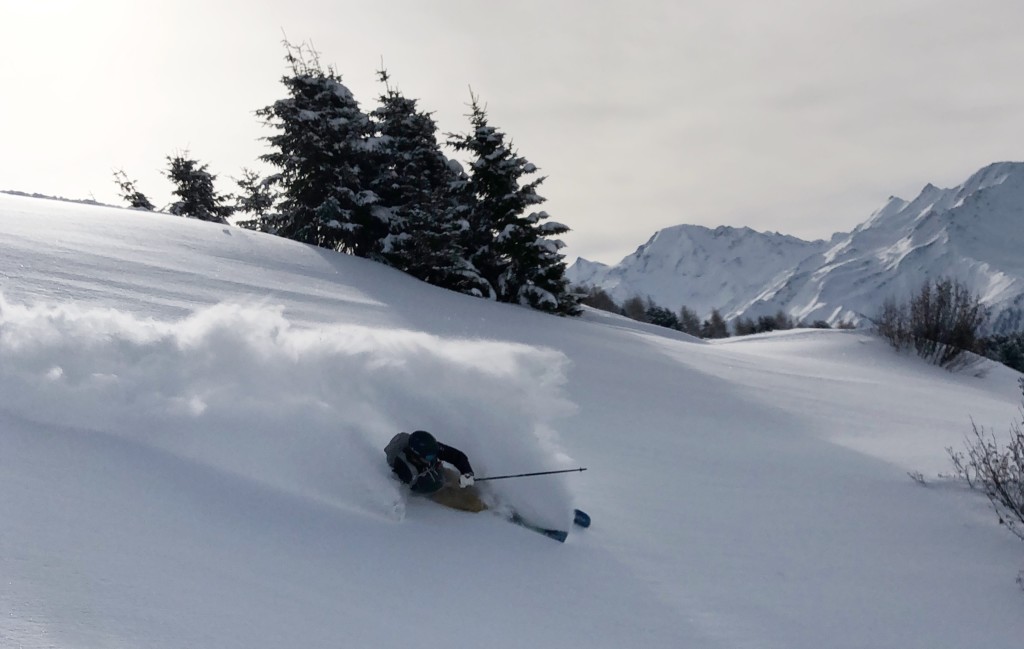 Ski lessons in Verbier winter from December-April
Private ski lessons for all levels in the Verbier les 4 Vallées ski area, whether you want to progress or discover the Verbier area.