"Afterwork" Tandem Paraglider
Aperitif offered only on the 5:30 pm flight and the mention "AFTER WORK" when booking.
After a day of work, come relax and take your mind off things.
The Sonchaux site offers magnificent conditions for flights at the end of the day.
By booking your flight with the mention "AFTER WORK" you will benefit from an aperitif offered on the shores of Lake Geneva on the place de Louchetta or in Montreux on the Terrasse de la Rouvenaz.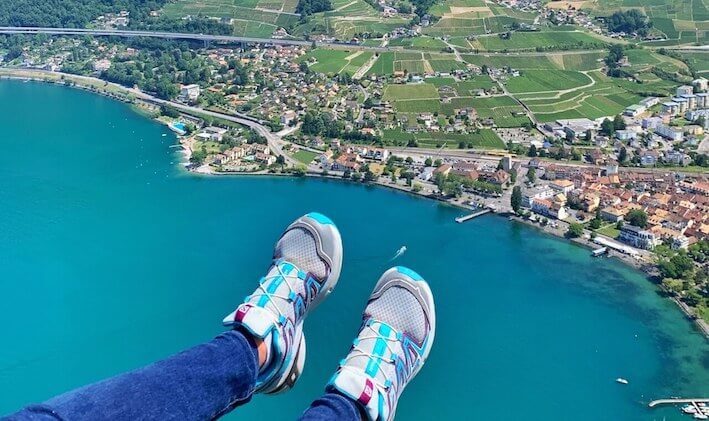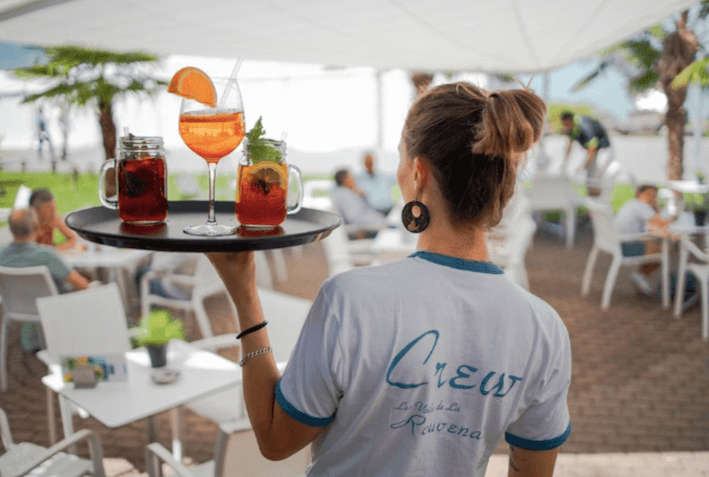 Take-off: Sonchaux (1430m / 4700ft)
Landing: Villeneuve (375m / 1230ft)
Elevation: 1055m / 3470ft
Flight duration: 15-25 minutes (depending on weather conditions)
Total time *: 1h15 minutes * Including the climb to the take-off site and the flight of about 20 minutes
Meeting point: Villeneuve, VD Switzerland
PRICE:
CHF 170.- / pers. Aperitif offered only on the 5:30 pm flight and the mention "AFTER WORK" when booking.
CHF 40.- / pers. Photos / videos *
* transferred to your mobile phone or SD card
Only during the week Monday to Friday !!!
CHF 170.- Flight from Sonchaux
CHF 145.- Student on presentation of the card
CHF 130.- Child aged 5-16
CHF 40.- Photo and film options
– 7 DAYS ON 7 –
10 a.m. / 11.30 a.m. / 1 p.m. /
2:30 p.m. / 4:00 p.m. / 5:30 p.m.
The two-seater paraglider for whom?
– No special physical skills required
– Anyone from 4 to 104 years old and from 20 to 120 kg
– Children from 5 years old
– There is no vertigo, because you have no contact with the ground
Meeting & progress of the tandem paragliding flight
More information on this page.
Discover
You will surely like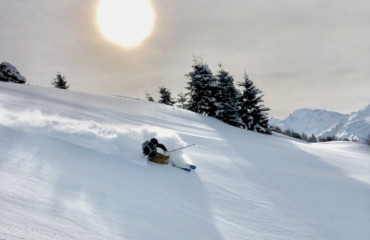 01
Ski instructor and paragliding instructor, I offer professional support to help you progress whether you are a beginner or a good skier.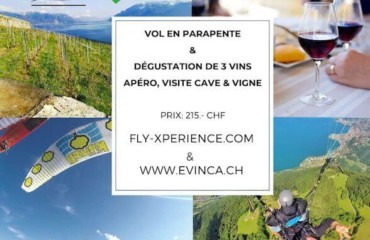 02
Tandem paragliding flight
cellar and vineyard visit
Tasting of 3 wines and aperitif
03
Benefit from a reduction of CHF 25.- upon presentation of the student card.