Welcome to Montreux / Villeneuve
Your tandem paragliding experience
Tandem paragliding flight over Lake Geneva and the Vaud Riviera, between Montreux and Villeneuve, with a flight over the Château de Chillon.
The experience is unforgettable and the view from takeoff is totally unique in the region.
Don't wait any longer and come and try the tandem paragliding experience in Villeneuve!
Paragliding Montreux, Products
Discover our products
Find below our different products available for your paragliding experience.
Tandem paragliding flight
Tandem paragliding flight over Lake Geneva and the Vaud Riviera, between Montreux and Villeneuve.
Adult: CHF 170.-
Student: CHF 145.-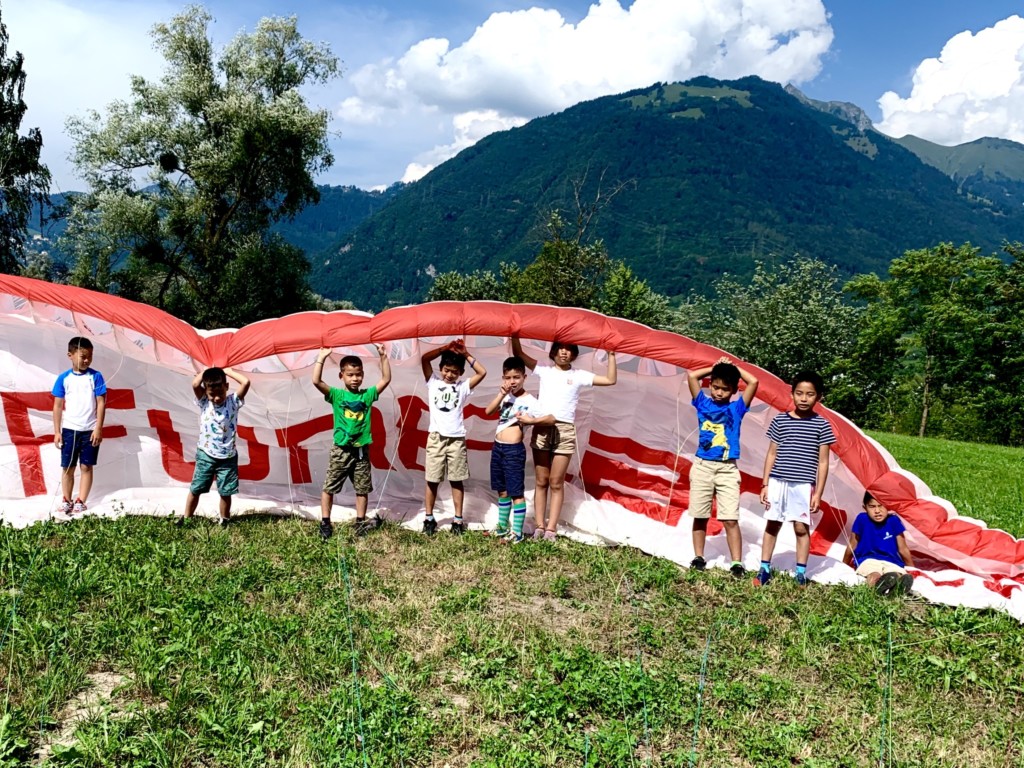 Paragliding flight for children
NEW: family price
Children from 5 to 16 years old can take advantage of the reduced prices for paragliding flights and live this experience with an attentive and professional team and equipment suitable for small sizes.
Children: CHF 130.-
Paragliding outing, an unforgettable memory for:
– Groups
– Company exits
– Bachelorette parties
– Bachelor parties
– Family outings
From 5 people: CHF 145 .- / person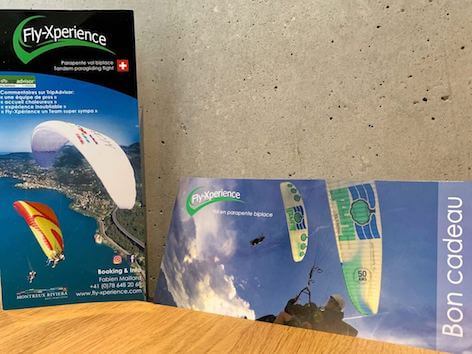 Birthday, wedding, Valentine's, Christmas or other gift.
This paragliding gift voucher is a fun and original idea.
Adult: CHF 170.-
Student: CHF 145.-
Children: CHF 130.-
New at Fly-Xperience
Caméra 360°
360 ° animated photos and super panorama photos.
After your tandem paragliding flight, view with your pilot the images taken with our new GroPro Max 360 ° animated and panoramic photo camera to review and share your flight with your friends and family.
Unusual selfies.
The images will be downloaded directly to your phone.
Create your own animation with the THETAZ + app.
The pilot can explain the different features to you with our 360 ° option.


Gallery
Follow us on Instagram
Discover magnificent pictures in a tandem paraglider.
This error message is only visible to WordPress admins
There has been a problem with your Instagram Feed.
Informations, paragliding Montreux
Fly-Xperience
Some information on Fly-Xperience - Tandem paragliding flight Villeneuve
COVID-19 info
Are gift vouchers still valid?
The 2019 and 2020 gift vouchers are automatically extended for one year!
Tandem paragliding is available all year round, 7/7 days / Saturdays, Sundays and public holidays included.
WelQome gift voucher
Paragliding Villeneuve, Montreux, Verbier
Tandem Paragliding in COVID-19
Your satisfaction, our priority
Testimonials
A big thank you to our customers
WOOOOW
Too great a superb experience and the instructors are at the top, a real pleasure to share with family or couples. what I plan to do. I highly recommend this tandem paragliding flight
SO FUNNY!
It was a fantastic experience. We went paragliding just before peak season so were able to book last minute. Booking was really easy. We met the driver / instructors at the station which also helped make this experience an incredibly smooth experience. The flight was exceptional. My friend and I were able to take off at the same time and float in the air together. We had a blast. I highly recommend using Fly – Experience for paragliding!
FANTASTIC
My sister and I are paragliding for the first time in & nbsp; it was amazing. The view during our trip was breathtaking. We felt safe and comfortable while watching the plane. I cannot recommend this hotel enough to anyone spending a few days (or even later) in Switzerland.
MONTREUX JAZZ FESTIVAL SUPPLEMENTS
This paragliding experience was great. The pilots and the group were exceptional. The ride was wonderful. I had no problem finding them. Was very easy on Google Maps. Just don't look for an office. They have a trailer which is in an open field behind the main road. Easy to use with the Montreux bus system.
01
Paragliding star, "JB" specializes in proximity flight, close to the ground and natural obstacles or those brought by the hand of man.
02
Take advantage of this end of the year to take advantage of an offer !!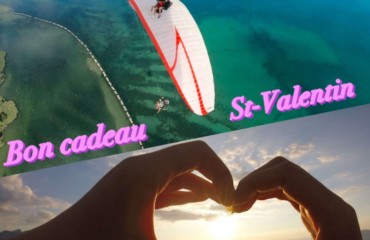 03
A personalized gift to make it an unforgettable moment for Valentine's Day.