Student, paragliding flight
If you are a student in Switzerland or abroad, benefit from a reduction of CHF 25.– upon presentation of your student card at the time of payment.
The team of professional pilots looks forward to welcoming you!

Take-off: Sonchaux (1430m / 4700ft)
Landing: Villeneuve (375m / 1230ft)
Elevation: 1055m / 3470ft
Flight duration: 15-25 minutes (depending on weather conditions)
Total time *: 1h15 minutes * Including the climb to the take-off site and the flight of about 20 minutes
Meeting point: Villeneuve, VD Switzerland
Price:
CHF 145.- / pers. Student
CHF 40.- / pers. Photos / videos *
* transferred to your mobile phone or SD card
CHF 170.- Flight from Sonchaux
CHF 145.- Student on presentation of the card
CHF 130.- Child aged 5-16
CHF 40.- Photo and film options
– 7 DAYS ON 7 –
10 a.m. / 11.30 a.m. / 1 p.m. /
2:30 p.m. / 4:00 p.m. / 5:30 p.m.
The two-seater paraglider for whom?
– No special physical skills required
– Anyone from 4 to 104 years old and from 20 to 120 kg
– Children from 5 years old
– There is no vertigo, because you have no contact with the ground
Meeting & progress of the tandem paragliding flight
More information on this page.
Discover
You will surely like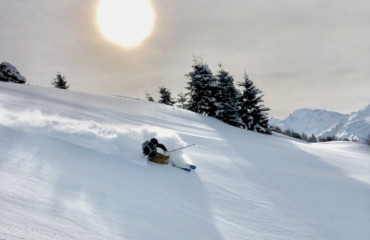 01
Ski instructor and paragliding instructor, I offer professional support to help you progress whether you are a beginner or a good skier.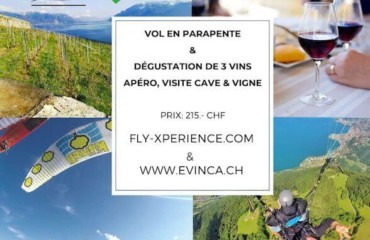 02
Tandem paragliding flight
cellar and vineyard visit
Tasting of 3 wines and aperitif
03
Benefit from a reduction of CHF 25.- upon presentation of the student card.